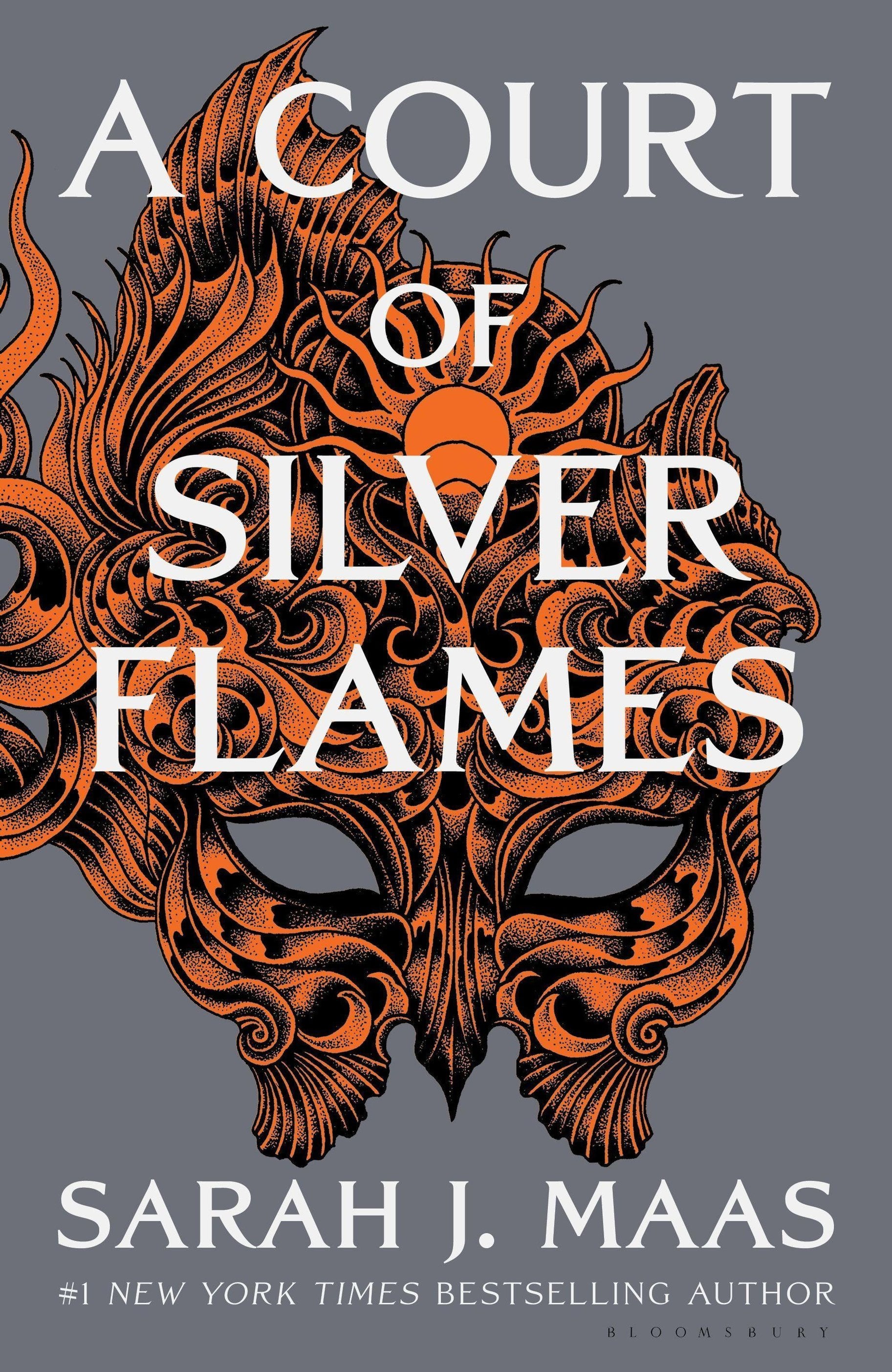 Nesta Archeron has always been prickly-proud, swift to anger, and slow to forgive. And ever since being forced into the Cauldron and becoming High Fae against her will, she's struggled to find a place for herself within the strange, deadly world she inhabits. Worse, she can't seem to move past the horrors of the war with Hybern and all she lost in it.
The one person who ignites her temper more than any other is Cassian, the battle-scarred warrior whose position in Rhysand and Feyre's Night Court keeps him constantly in Nesta's orbit. But her temper isn't the only thing Cassian ignites. The fire between them is undeniable, and only burns hotter as they are forced into close quarters with each other.
Meanwhile, the treacherous human queens who returned to the Continent during the last war have forged a dangerous new alliance, threatening the fragile peace that has settled over the realms. And the key to halting them might very well rely on Cassian and Nesta facing their haunting pasts.
Against the sweeping backdrop of a world seared by war and plagued with uncertainty, Nesta and Cassian battle monsters from within and without as they search for acceptance-and healing-in each other's arms.
Rating: 4.5/5
SPOILERS for ACOSF AND AZRIEL BONUS SCENE (marked separately)
It feels very surreal to be writing this review, after 3 years of waiting. For 3 years I have been thinking about Nesta and Cassian, reading fanfics, fangirling on Tumblr and Twitter, and in general just waiting anxiously trying to guess what could possibly happen in this book. After reading this book, I feel this sense of having nothing to say at all but at the same time having a lot of words. I feel a little anxious, melancholy, and most of all, I feel like there's blank space in me (lmao, see what I did there?) where this book once occupied my thoughts and was my obsession, but now it is over and I just don't know what to do.
This book is different from SJM's other books. More so than any of her books, it is serious and deals with very complex issues of mental health, trauma, motivation. It almost hits too close to home, which to me made it incredibly impactful and harrowing. However, at the same time, there are so many moments of levity and banter that had me laughing audibly and admiring the characters' humor and personality. I loved it.
The familiar male's gaze snagged on her. "What's her business here?"
Nesta gave him a secretive smile. "Witchcraft."
I loved Nesta's character so much. Most of us ACOTAR fans recognize that Feyre and Rhysand have outgrown their welcome with three books, and we were all excited to see this world from another perspective. Boy did Nesta and Cassian deliver. I loved how Nesta challenged the mostly positive view of the inner circle, I liked that we got to see and acknowledge the flaws in their dynamic. Honestly, I don't think I've ever read a book series where the central characters are so discussed and ruminated upon, we are all just so incredibly invested in these characters.
Now I want to talk about some specific things I loved about Nesta's journey:
1. I loved the symbolism in her journey, especially how SJM incorporated Nesta's environment into her healing. Firstly, she has those 10,000 steps which represent the mental roadblocks she has to overcome. I love how Sarah uses them to represent key moments in Nesta's character development, like when she confronts Amren, when she climbs up them again to meet Cassian; every time Nesta goes down those stairs we learn something new about her which is just incredibly clever. I also loved how the House of Wind became a character in its own right, supporting Nesta's struggle. In fantasy, there are no limits to what inanimate objects can become, and I thought SJM made use of that really meaningfully.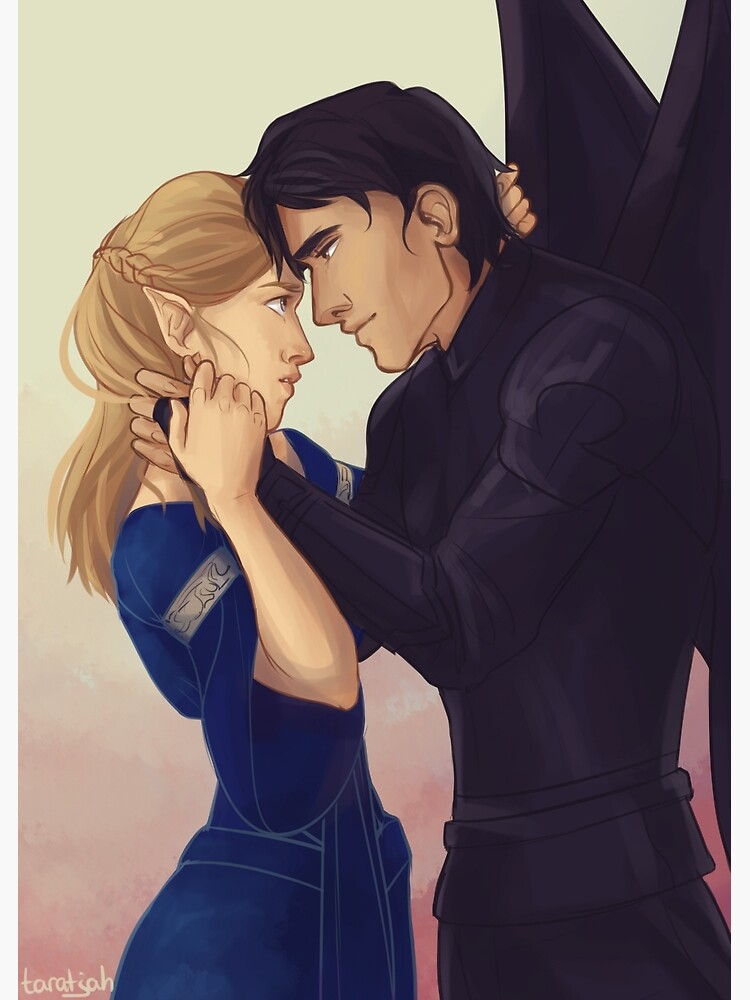 2. The romance between Nesta and Cassian was just incredible, especially in the first half of the book. Every time I read about them in those first 400 pages, I felt my heartbeat rise, I was anxious, I was excited, I was just so invested in every little interaction. Although I did feel a lull in my interest in them around the middle 200 pages when they were avoiding acknowledging their feelings, those scenes at the end where Brialyn had Cassian poised to kill Nesta grasped my attention and kept me going. I especially loved when Cassian reveals that they are mates and Nesta reveals that she doesn't want to acknowledge it because for her it compromises her humanity to have this connection on a whole other level than just 'husband' and 'wife'. We were ROBBED of Nesta and Cassian's mating ceremony 😭. Maybe in the upcoming novella?
"That's a fool's bargain for you." Her eyes narrowed. "I thought you were a general. Aren't you supposed to be good at negotiating?"
His mouth quirked upward. She wasn't fighting him.

"

For you, I have no strategies.

"
3. The timeline of this book was really nicely thought out. I remember reading the Throne of Glass series and being shocked that all the events of the series took place in about a year, so I liked that this book transversed around 8 or 9 months which felt a lot more believable to me. I liked how Nesta's journey took time, how she kept going back and forth before really accepting herself and her past. I thought it was just so realistic. Seeing Nesta cope with her fear of fire, cope with her ruminating thoughts, I honestly just teared up so many times at the intensity of her journey and how tangible it felt.
4. Sarah J Maas can be cheesy sometimes with her sexy scenes, but I really enjoyed the chemistry between these two characters during those scenes and was definitely anticipating those key moments. I'm definitely still getting used to SJM as a full-on adult author, though.
5. Although I know some people will disagree with me, and I do agree that there are some unconvincing aspects of this plotline, I did like Feyre's pregnancy storyline. It is incorporated into Nesta's journey and growing love for her sister in a way that feels satisfying. I was definitely crying when Nesta and Feyre said they loved each other after Feyre's near-death experience. Honestly, I came into ACOSF having grown a bit tired of Feyre after many re-reads, but seeing her from the third person really restored my love for her. She was calmer, more mature, and less biased, and I guess I'd grown weary of reading about Feysand.
She blinked at Rhys, and then turned to Nesta.
"I love you, too," Feyre whispered to her sister, and smiled. Nesta didn't stop her sob as she launched herself onto Feyre and embraced her.
Now, despite how much I enjoyed this book, despite how emotional and intense it was, I do have some criticisms. For a long time, I refused to acknowledge there were any issues with SJM's writing, but I did think there were a few here. First of all, I do understand how the pregnancy plot could be unconvincing. SJM did say that Fae children were rare, and the fact that Feysand were able to have a baby relatively quickly is a plothole. It didn't bother me because I enjoyed what the plotline added to the story, but I can see how it is a writing flaw. Further, I thought Amren's talk about Rhysand turning conqueror and becoming High King was super unsettling and I wasn't really sure why that was necessary or where she was going with that. It was odd, and I really hope that goes nowhere. I can't imagine Rhysand or Feyre condoning inflicting violence and invading just for more power. Amren's obsession with power is something that really needs to be examined and addressed in future books.
Another element that I found a bit unconvincing was the Blood Rite. Honestly, it wasn't fully believable that Nesta, Gwyn, and Emerie did the Blood Rite so easily and were able to compete with warriors who have trained since birth. I wanted to see more cunning, outsmarting, rather than the suggestion that Nesta and her friends had already become elite warriors in a few months. Lastly, I would've liked for the Blood Rite itself to be a longer part of the book; it was barely 100 pages. I was waiting for SJM to pack more tension and action, wanted to feel like Nesta was inches away from death, wanted the emotional tension of almost losing everything, of being too late, but I don't think that really happened until Cassian was holding a sword to her throat (one of my favorite parts of the book by the way in terms of writing quality). This struck me as odd because I know that SJM is really good at this usually. She did it hundreds of times with Aelin and Manon in Throne of Glass, with Feyre under the mountain, with Bryce in that library etc. Maybe it's because I know by now that SJM would never kill Nesta or Cassian, but I think the Blood Rite could have packed more tension.
However, I want to reiterate that this book is incredible. No other author has made me so emotional, kept me up at night with such engagement in the character's actions and struggles as much as SJM with A Court of Silver Flames. And I can't wait for more, which breaks me to the Azriel bonus scene...
Azriel bonus scene spoilers
I LOVED this bonus scene. I think there is no doubt now that the upcoming ACOTAR book will include Azriel's POV. I hope it will also be Elain's book, I am definitely an Elriel shipper. I know some Elriel stans are blaming Rhys for blowing holes in our ship, but I think Rhys just set up some absolutely delicious tension which I cannot wait to see unfold. I really want to see SJM write the forbidden romance/illicit affairs/clandestine meetings trope, where even the smallest touch is forbidden. I hope she adds more fuel to it though because I don't think Elain being Lucien's mate is enough for them to sneak around for 700 pages. I want the political intrigue 1000 times magnified, maybe we also need to see a love triangle first with Elain being with Lucien before realizing Azriel is the one for her. I'm definitely not a fan of the cheating trope, so I don't really want it to go that far.
Unrelenting command filled his name, and Azriel looked up.
Rhysand stood atop the staircase. Glowering down at them.
Oooh this tension is making me shiver already what the hell.
Azriel ignored the question. "The Cauldron chose three sisters. Tell me how it's possible that my two brothers are with two of those sisters, yet the third was given to another." He had never before dared speak the words aloud.
Yes, I think I've wanted to see Azriel pining for a very, very long time. Also, I think Azriel's profession, which is basically a torturer, will make for an interesting moral dynamic with Elain, who has never really done anything hurtful to anyone. But I really hope that especially with Azriel, readers can suspend their disbelief about real-world rules and consider the fantasy context, the intentions behind his actions, instead of raising him to modern standards he cannot meet.
And that's it for this behemoth of a review! What did you think of ACOSF? Are you excited about the next books? Elriel or Elucien? I'm definitely re-reading this book after a short break to take in those small details which I surely missed the first time around.